PartAn Mini
The PartAn Mini is a fine particle size and shape analyzer.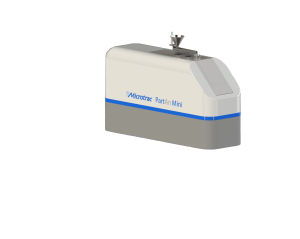 By utilizing compressed air, the PartAn Mini can evenly disperse fine, cohesive powders for accurate particle size and shape measurements. The PartAn Mini measures from 4 to 4500 microns.
Click here to view the PartAn Mini fine particle size and shape analyzer data sheet
Applications for the Microtrac PartAn Mini:
Microtrac PartAn Mini Features:
Characterizes 31 morphological parameters
Non-contact measurement of dry particles ranging in size from 4 to 4500 microns
Utilizes compressed air to disperse fine powders
Analyzes 100 images per second with high-speed, high-resolution camera
Rugged design with a compact footprint
Enclosed optical system which reduces downtime for maintenance
Microtrac PartAn Mini Benefits:
By having the ability to measure 31 parameters including 15 size, 13 shape/form, 3 surface roughness, density, and transparency analysis, the PartAnMiniprovides a user with superior analysis capability that enables quick and confident decision making regarding product quality.
With an even dispersion of cohesive particles compliments of the compressed air, the PartAn Mini saves the user valuable time by not having to find additional methods for breaking apart the "sticky" particles.
Industry leading size range provides the user with greater analysis flexibility to measure a variety of materials.
The high-speed, high-resolution camera ensures multiple, vivid pictures of your material are collected which result in accurate analysis.
Engineered to be able to handle the toughest environments, the PartAn Mini is adaptable for any lab setting.
The self-cleaning mechanism allows a user to spend less time cleaning the instrument, and more time being productive.